WTF?! No doubt this had to do with the fact that Obama was anticipating a massive protest against the G-8 in the very populous city of Chicago. On the other hand, Camp David is out in the middle of fucking nowhere on a high-security compound.
This sucks. Oh well. Looks like NATO is still having their big summit in Chicago, though. Still plenty of reason to go to the windy city in May to protest the global capitalist elites.
===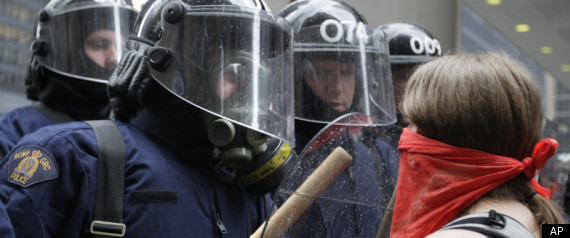 WASHINGTON — The White House is moving the site of the upcoming G-8 economic summit from Chicago to the presidential retreat at Camp David in Maryland.

It's an unusual late location change for such a large international summit. The White House gave no immediate reason for the shift, saying only in a statement that Obama is inviting his fellow G-8 leaders to Camp David to "facilitate a free-flowing discussion."

The G-8 meeting will be held May 18-19. The White House says Obama still plans to host the NATO summit in Chicago on May 20-21.

The White House announced last summer that Obama would hold both summits in his hometown of Chicago.

bolshevikpunx reblogged this from socialismartnature and added:

Well there goes the neighborhood…