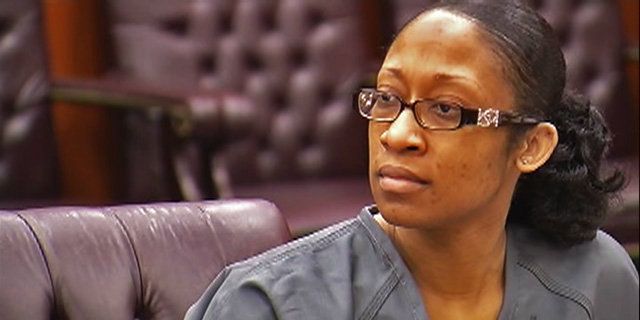 … Where was this outrage in 2012, when then-31 year old Marissa Alexander was sentenced to 20 years of imprisonment for firing a warning shot in order to defend herself against her abusive husband? How many people had even heard of her until yesterday, when stories of her conviction went viral, causing many to think she had been convicted on the same weekend as Zimmerman was acquitted? Why is her case only considered in comparison to Trayvon Martin's killing? Why is there still no petition on her behalf, still no midnight marches through Union Square in her name?

Women's rights activists have long complained about the indifference that society and the media have towards women's issues. Black women have long noted that there is an exception to this reality—that young white girls who go missing are highlighted in the news for days and days (this phenomenon is known by social scientists as missing white woman syndrome), while missing black girls and women go entirely unnoticed. But not only by the mainstream media and white America, but also by black American men and women. The NYPD's stop and frisk policy is controversial and newsworthy because it is bound up with black and Latino masculinity, but what of the systematic underreporting of sex crimes by the NYPD? What of the all too pervasive issue of street sex harassment in the inner-cities by black men of black women? Where were the protests for Romona Moore? Where is the outrage there?
 … The day after the Zimmerman verdict came down, Melissa Harris Perry reflected upon the relief she felt when she discovered that she was pregnant with a girl and not a boy. In her view, a black girl is safer in the United States than a little black boy. I would submit to her that her opinion is very likely based in her belief in a narrative sustained by politics, some patriarchy, and availability heuristics. Pointing to cases of unlawful acts of violence against black men is easy because crimes against them get attention. We know some of their names: Sean Bell, Amadou Diallo, Oscar Grant, Tremaine McMillan, Rodney King, Medgar Evers, Emmitt Till, Martin Luther King, Trayvon Martin. Professor Harris Perry could easily be forgiven for believing that being a black girl in America is a walk in the park by comparison—and it is always by comparison, even as the 50th anniversary of the 16th Street Church Bombing approaches.

The United States is a very dangerous place for young black men, but at least they have defenders and supporters. I am somewhat encouraged by the widespread outrage expressed over the Zimmerman verdict, because it signifies that unless we are distracted by latest news story or the commencement of football season, that there is a possibility that we will mobilize together as we did in during the 2008 Presidential campaign to make our mark on the world as the United Races of America. But I will never be optimistic until black women become weary of their invisibility and take the steps necessary to march for ourselves, all the way to the General Assembly or the Hague.